Issue #48 May 2018

The IPBA Secretariat
Roppongi Hills North Tower 7F
6-2-31 Roppongi, Minato-ku, Tokyo 106-0032
Tel +81 3-5786-6796 FAX +82-3-5786-6778
E-mail: ipba@ipba.org

Topics: IPBA Membership News • IPBA Committee News • IPBA Leadership Activities
29th IPBA Annual Meeting and Conference in Singapore 2019
IPBA Events 2018 • IPBA-Supported Events 2018

Dear [[first_name]] [[last_name]] Esq.,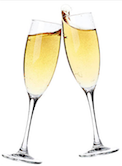 Happy Anniversary from the IPBA!

This issue marks a complete four years since the Eye on IPBA was established. We have been together through thick and thin, for better or worse, richer or poorer. We remain faithful to you, our beloved members.
The vow to bring you the latest news on IPBA activities on a regular basis was made four years ago, and we have kept our promise through this newsletter. Things can get stale between people who know each other for a long time, so to avoid that we try to keep things fresh by coming up with new ways to keep you interested. Congratulations go to Corey Norton, Membership Committee Vice-Chair, who gave birth to the "Committee News" column last year. More bundles of joy are expected in 2018: there are seven IPBA events around the world spawned by our members, and we look forward to their growth and development in the coming months.
Two-way communication is the key to a long-lasting relationship, and we'd like to hear from
YOU
. Please do let us know what kind of news you'd like to see in the
Eye on IPBA
. We also welcome contributions such as reports on IPBA events you've attended, how IPBA has benefitted you professionally or personally, recent professional accomplishments you've had, and the like. We also would like to know if there is any area you'd like to see improved at the IPBA. Send comments to the
IPBA Secretariat
.
We look forward to many more years together!
IPBA Membership News
The IPBA printed Membership Directory is being prepared now! There is still a small window of opporutnity to let us know any changes to your contact information. Send an e-mail to the IPBA Secretariat, or amend your profile on the IPBA web site.
As of today, there are 1,386 members. Can we reach the nice, round number of 1,400? Invite your colleagues to join today!
Have you recently changed firms? Been promoted? Started your own firm? Been given an award? IPBA members want to know! Send your professional news to the Publications Committee, for publication in the IPBA Journal Members' Notes section.
IPBA Committee News
All IPBA members can choose up to three committees on which to participate. You can make your own choices in the "My Profile" form after logging in to the Member Only section of the IPBA web site, or let the Secretariat know and we can add the committees of your choice in your member record.
Here is a breakdown of the number of members in each committee as of today:
Anti-Corruption &
Rule of Law: 93
Employment &
Immigration Law: 113
Legal Development &
Training: 52
APEC: 54
Energy &
Natural Resources: 149
Legal Practice: 144
Aviation Law: 35
Environmental Law: 34
Maritime Law: 64
Banking, Finance &
Securities: 223
Insolvency: 85
Scholarship: 10
Competition Law: 122
Insurance: 57
Tax Law: 83
Corporate Counsel: 202
Intellectual Property: 149
Technology, Media &
Telecommunications: 113
Cross-Border Investment: 442
Int'l Construction Projects: 146
Women Business Lawyers: 119
Dispute Resolution &
Arbitration: 496
Int'l Trade: 184
Ad Hoc Next Generation: 20
This list is an interesting representation of the practice areas of our members. As international business lawyers, it makes sense to have so many members in the Cross-Border Investment and Dispute Resolution & Arbitration Committees. But don't shy away from committees that may seem out of your scope: indeed, there is one brave man on the Women Business Lawyer's Committee.
IPBA Leadership Activities
President Perry Pe, President-Elect Francis Xavier, and At-Large Council Member for Europe Gerhard Wegen represented the IPBA at the VIII St. Petersburg International Legal Forum, held May 15-19 in St. Petersburg, Russia.

Francis appeared in the Plenary Session, entitled, "Future of the Legal Profession", alongside Russian Prime Minister Dmitry Medvedev and business and legal leaders from around the world. He also spoke at several sessions throughout the event.

Gerhard and Francis gave a presentation about the IPBA to leading Russian lawyers at the law firm of ALRUD, and promoted the upcoming IPBA 2019 Singapore Conference. There has been great interest in the IPBA from Russian lawyers since then, and we thank all three gentlemen for their participation in this event and also in promoting the IPBA in this previously untapped market.
29th IPBA Annual Meeting and Conference
in Singapore
April 25-27, 2019

Technology, Business and Law - Global Perspectives
327 days until the Conference!
You can still enjoy 30% off the regular registration rate if you sign up by July 31st.
Register online at: https://ipba2019.org/
Did you know:
This will be the third time for the IPBA to hold its Annual Conference in Singapore. The first time was in 1994; the second time was in 2010.
An IPBA Mid-Year Council Meeting was also held in Singapore in 1998.
We hear from the Singapore Tourism Board that Singapore is boring.
There is nothing exciting to do. Among the not-exciting things to do: Universal Studios doesn't have exciting rides and attractions devoted to your favorite movie; the Singapore Flyer, the world's largest observation wheel, doesn't offer spectacular views day and night; Sentosa Island doesn't have beaches, shopping, a golf course, and a casino; the Night Safari doesn't have 2,500 animals of 130 species.
Singapore has lousy airports. The especially lousy Changi Airport has been rated best in the world for six years. We hope the unimpressive Jewel Changi section, connecting the terminals and featuring the world's tallest indoor waterfall, shops, gardens, bouncing nets, slides, and mazes, won't be open in time for the Conference. It's sure to be lousy, too.
Singapore food is bland and tasteless. You can find really bland and tasteless Chinese, Malaysian, Indonesian, and Indian food all over the city. Particularly bland are chili crabs; laksa; satay; biryani; durian; dim sum; and any kind of noodle dish. At the IPBA 2019 Singapore Conference, some of this really bland and tasteless street hawker food will be brought in to compete with the hotel fare. Good luck with that.
Singapore is nothing but concrete. Gardens by the Bay and the Botanical Gardens are also filled completely with only concrete. They are just big, solid blocks of concrete. You won't find any eco lakes, orchids, succulent plants, ferns, waterfalls, rain forests, or healing gardens there. No, ma'am. Just concrete.
Come and see for yourself how boring Singapore is. Join us at IPBA 2019!
IPBA Events 2018
July 19
The World at Your Doorstep
IPBA Australian-New Zealand Regional Forum
REGISTER HERE
Sydney, Australia
August 25
IPBA 2nd Mekong Regional Forum
REGISTER HERE
Yangon, Myanmar
September 20
Doing Business with Asia: Development in Trade, IP, Investment and Dispute Settlement
REGISTER HERE
Los Angeles, USA
September 28
LatAm Legal Views on Investment, Trade, Compliance & International Dispute Resolution
REGISTER HERE
Santiago, Chile
November 2-4
IPBA Mid-Year Council Meeting
(IPBA Council Members only)
Chiang Mai, Thailand
November 5-6
4th IPBA Arbitration Day
REGISTER HERE
Bangkok, Thailand
November 7
IPBA 4th East Asia Regional Forum
REGISTER HERE
Seoul, Korea
November 22
IPBA European Regional Conference: International Commercial Courts in Various European Jurisdictions & in Singapore
REGISTER HERE
Brussels, Belgium
January 24, 2019
IPBA Mid-East Regional Forum
REGISTER INTEREST HERE
Dubai
February 28-March 1, 2019
Asia M&A Forum 2019
Hong Kong

IPBA-Supported Events 2018
| | | |
| --- | --- | --- |
| June 12 | ALB Japan Project Finance Conference | Tokyo, Japan |
| June 13 | ALB Japan Law Awards | Tokyo, Japan |
| August 22 | ALB Japan IP Forum | Tokyo, Japan |
| September 6 | Wolters Kluwer's Japan: 5th Annual International Arbitration, Compliance and Competition Law Summit | Tokyo, Japan |
| September 17 | Wolters Kluwer's 5th Annual International & Regulatory Summit | Istanbul, Turkey |
| October 25 | ALB Japan Corporate Compliance Forum | Tokyo, Japan |
More details can be found on the IPBA web site!
Please click HERE if you would like to stop receiving this newsletter.

Incorporated in Singapore. Company registration number: 201526931R