Issue #52 September 2018

The IPBA Secretariat
Roppongi Hills North Tower 7F
6-2-31 Roppongi, Minato-ku, Tokyo 106-0032
Tel +81 3-5786-6796 FAX +82-3-5786-6778
E-mail: ipba@ipba.org

Topics: IPBA Membership News • IPBA Committee News • IPBA Leadership Activities • IPBA Regional Event Report
29th IPBA Annual Meeting and Conference in Singapore 2019
IPBA Events 2018 • IPBA-Supported Events 2018

Dear [[first_name]] [[last_name]] Esq.,
At this very moment, on the other side of the world from the IPBA Secretariat in Tokyo, IPBA members are holding an event in Santiago, Chile. The three-day event, led by Host Committee Chair Rafael Vergara and his team at Carey, with several other host committee members, is now being enjoyed by close to 40 delegates. We envy those who are having a refreshing cocktail at a golf club (and morning golf for those interested: you know how IPBA members love golf!), learning about international treaties and arbitration clauses plus business opportunities at the one-day regional conference, and partaking of world-famous and delicious Chilean wine at a vineyard. We hope to receive some photos of the event soon!
Hmmmmm . . . a nice glass of wine sounds very nice right now. Cheers!
As we've announced previously, the IPBA supports the College of Law with a co-branded LLM program focusing on ASEAN+6. If you'd like to learn more about the College of Law's programs, join their webinar on Wednesday, October 3rd, 1:00PM Kuala Lumpur time (GMT +8 hours). IPBA's very own James Jung, Programme Director, and Raphael Tay, Director, ASEAN+6 Programme, will be leading the webinar. Click on the image at right for details!

Already have an LLM? Pass this on to anyone you feel would be interested!
IPBA Membership News
Membership renewal season is coming up soon! We are getting ready for a new payment structure, which will be announced when we let you know that dues payments for 2019 are being accepted.
The IPBA Journal September issue is in the final preparation stage. We will soon be asking for article and members' notes contributions for the December Journal.
IPBA Committee News
The Dispute Resolution & Arbitration Committee is looking for speakers for their sessions in Singapore! If you are a member of the Committee, you were sent an e-mail announcing the details of the sessions and policies for speakers. Interested parties can contact the Co-Chairs of the Committee: HIroyuki Tezuka and Robert Rhoda.
Other committees are also finalizing their programs. Contact the Chair or Co-Chairs of the appropriate committee if you are interested in a speaking opportunity at the Annual Meeting and Conference in Singaproe.
IPBA Leadership Activities
IPBA President Perry Pe will be traveling to Rome in early October to attend the International Bar Association Annual Conference. While there, Perry and At-Large Council Member for Europe Gerhard Wegen will meet with lawyers from Russia and CIS countries at the Rome office of Chiomenti. The hope is to increase our membership in this burgeoning region, and we are already starting to get new member registrations, thanks to their efforts. We appreciate the hospitality of Chiomenti, which will will also co-host with Cajola & Associati our Mid-Year Council Meeting in Milan in 2019.
IPBA Regional Event Report
The IPBA Regional Event, "Doing Business with Asia: Developments in Trade, IP, Investment, and Dispute Settlement" was held on September 20th in Los Angeles, California. Topics included how international trade will be impacted under changes made by President Trump; protecting intellectual property; identifying and fighting corruption; foreign investments in China and other parts of Asia; and navigating new trends in arbitration in view of bilateral investment treaty decisions.
Thanks go to Jeffrey Snyder, JCM for the US; Corey Norton, Membership Committee Vice-Chair; and all others on the host committee as well as the speakers who participated, and to the delegates who came from all over the world.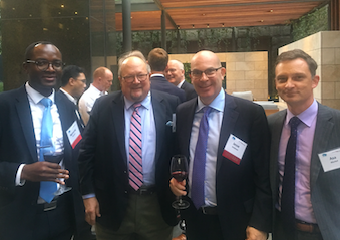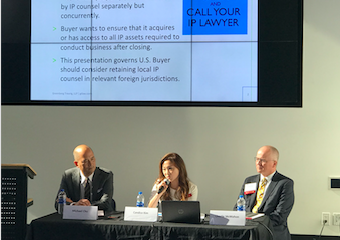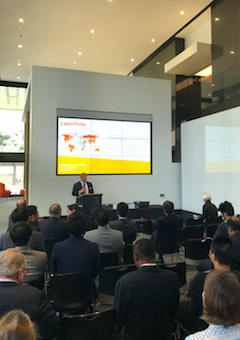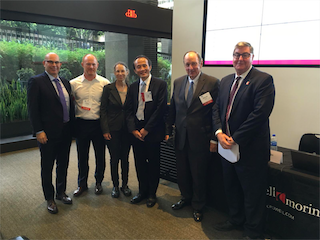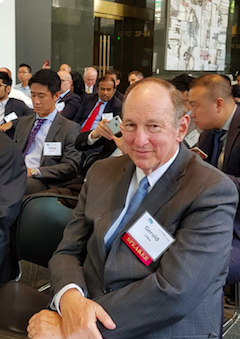 More photos can be found on the IPBA web site!
IPBA Events 2018-2019
August 25
IPBA 2nd Mekong Regional Forum: POSTPONED UNTIL EARLY 2019
Yangon, Myanmar
September 28
LatAm Legal Views on Investment, Trade, Compliance & International Dispute Resolution
Santiago, Chile
November 2-4
IPBA Mid-Year Council Meeting
(IPBA Council Members only)
Chiang Mai, Thailand
November 5-6
IPBA Regional Conference and Arbitration Day hosted by Dej-Udom & Associates and IPBA-THAC Arbitration Day
Now two separate events! Check the link for details.
Bangkok, Thailand
November 7
IPBA 4th East Asia Regional Forum
Seoul, Korea
November 22
IPBA European Regional Conference: International Commercial Courts in Various European Jurisdictions & in Singapore
Brussels, Belgium
January 24, 2019
IPBA Mid-East Regional Forum
Dubai
March 6-7, 2019
Asia M&A Forum 2019
Hong Kong

IPBA-Supported Events 2018
More details can be found on the IPBA web site!
29th IPBA Annual Meeting and Conference
in Singapore
April 25-27, 2019

Technology, Business and Law - Global Perspectives
206 days until the Conference!
Don't want to go to the conference alone? Bring some friends from your firm! A Group Discount is available: for every five paying delegates, the 6th delegate is FREE.
On par with the Manila Conference, there will be two golf tournaments: The Glazebrook Cup on April 23rd, and the Regala Cup on April 24th. Be sure to sign up early for these, as they will fill up quickly!
Don't forget to attend the Annual General Meeting (AGM) on the final day, April 27th! This is your chance to hear reports from the IPBA Officers about activities during the past year, vote for new Council members, and give your opinions or ask questions about any topic pertaining to the IPBA. We will announce the names of nominees for Council positions by the end of this year.

Please click HERE if you would like to stop receiving this newsletter.

Incorporated in Singapore. Company registration number: 201526931R