The 26th Annual Meeting and Conference took place at Kuala Lumpur, Malaysia in April 13-16, 2016.
The theme of the Conference, 'Diverse Challenges, Global Solutions centered on the international nature of business transactions, which has been the catalyst for the increasing prevalence of international norms and laws, as well as the opening up of jurisdictions with respect to trade, business and the practice of law.

The conference this drew over 900 delegates to the Kuala Lumpur Convenetion Centre, located at the foot of the spectacular Petronas Towers.
Over two and a half days, there were more than 50 substantive sessions organized by leaders and members of our specialist committees.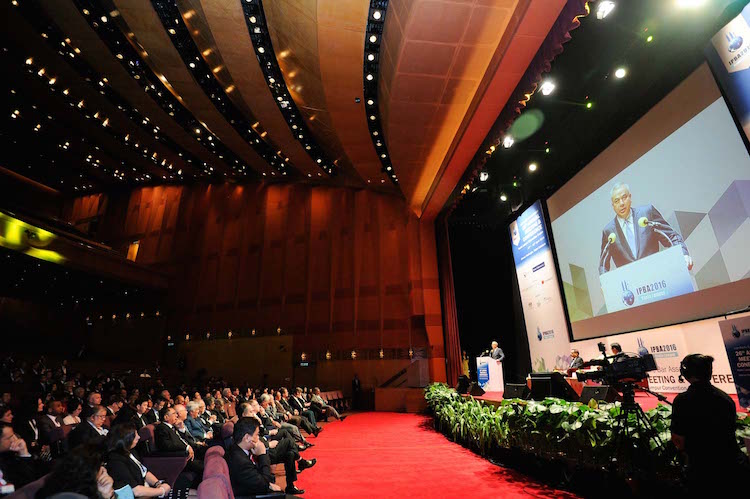 Opening Ceremony and Conference
---
Gala Dinner
Members were treated with an elegant dinner at the luxurious Mandarin Oriental Hotel, located adjacent to the Kuala Lumpur Convention Centre.