IPBA Annual Meeting and Conference in Tokyo
Date: 24-27 April 2024
Venue: Tokyo, Japan

We welcome you back to the city where the IPBA was established in 1991, this time to the completely rebuilt Hotel Okura in central Tokyo.
The theme of the Conference is: New World, New Wisdom
The world has changed drastically in the past four years. How have we managed to navigate through the changes, and are we stronger for it? What lessons have we learned?
Registration is now open! Take advantage of the best registration rates by following the schedule: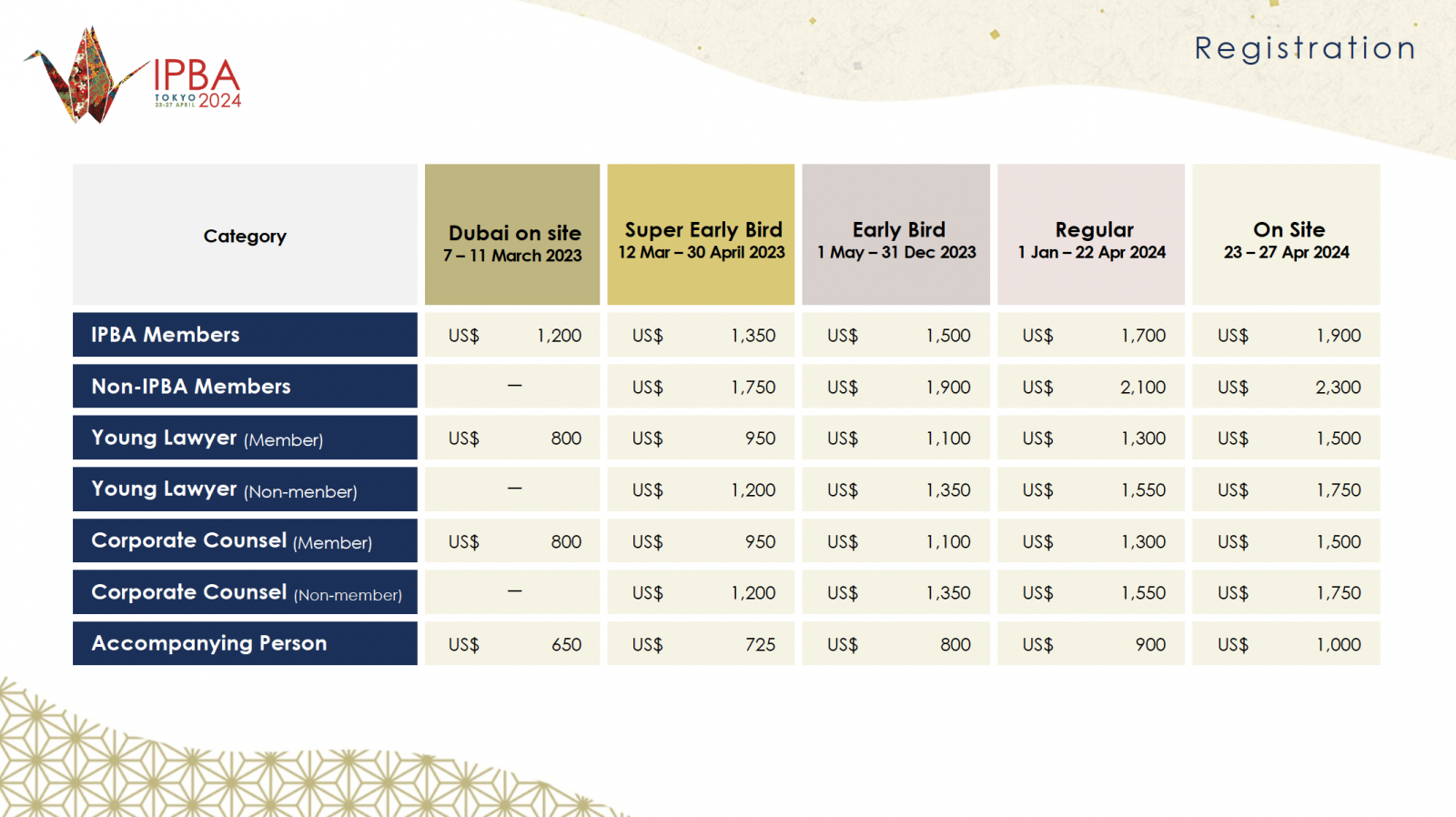 Click the image below to reach the registration portal.