| | |
| --- | --- |
| From The IPBA Secretariat | Issue #65 November 2019 |

IPBA Regional Event • Special Interview with President-Elect Jack Li
IPBA Membership News • IPBA Mid-Year Council Meeting in Milan Report
29th IPBA Annual Meeting and Conference in Shanghai
IPBA Events 2019 • IPBA-Supported Events 2019

Dear [[first_name]] [[last_name]] Esq.,
We have been back for just two weeks after our Mid-Year Council Meeting and Regional Coneference in Milan, Italy, and we've hit the ground running. Registrations for the upcoming IPBA 5th Arbitration Day are in full swing, and we expect a large number of delegates.
| | |
| --- | --- |
| | November 3rd is "Culture Day" in Japan, since it falls on a Sunday, it is celebrated today. Originally a day set aside to celebrate the birth of the Meiji Emperor, it became Culture Day in 1948 and is now a day for promotion of the arts and academics. A highlight of this day is a special ceremony at which the Emperor presents the "Order of Culture" to persons of any nationality who have contributed to arts, culture, and science. This year will be the first such ceremony presided over by the new Emperor Naruhito. |
The word "culture" brings to mind something different for everyone. For the IPBA, it elicits the image of people from various cultures working together to keep our association thriving. The 15 Officers alone are from Singapore, China, Japan, Germany, the UK, Indonesia, India, Sri Lanka, Switzerland, Brazil, Korea, Belgium, and the US---whew! Our membership comprises lawyers from close to 65 jurisdictions in total. In a smaller sense, the culture of IPBA is one of friendship, camraderie, and open discussion. Let's celebrate this today, and every day!
Monday, November 4, the Secretariat is closed in celebration of Culture Day.
We apologize for any inconvenience, and will be ready to take your calls and e-mails from Tuesday, November 5th.
IPBA Regional Event

November 13-14: Osaka, Japan
IPBA 5th Arbitration Day
This conference was held in Kuala Lumpur for three years, and Bangkok last year. This year, it will be held in Osaka, Japan for the first time. Held jointly with the Japan International Dispute Resolutoin Center and supported by Westlaw, this is an important event for anyone concerned with cross-border arbitration.

A special announcement will be made at this event, so don't miss it!

Register now: https://westlawjapan.com/english/premium/
Special Interview with IPBA President-Elect Jack Li

Did you know that IPBA founding member, past Officer, and all around great guy Mark Shklov is a YouTube star? He conducts interviews with various legal professionals from around the globe. He recently had the opportunity to interview Jack Li, IPBA President-Elect, during his visit to Hawaii last month

Click on the image at right to view the video!
IPBA Membership News
Membership renewal season will begin soon! We will send e-mail reminders to those whose memberships expire on December 31, 2019. If you have a three-year term membership that expires next year or later, or joined us on or after September 1, 2019, you will not receive a reminder. Contact the IPBA Secretariat if you have any questions about your membership!
Be sure to keep your membership updated through 2020 in order to take advantage of cheaper registration rates for the Annual Meeting and Conference in Shanghai.
IPBA Mid-Year Council Meeting in Milan Report
The IPBA held its Mid-Year Council Meeting in Milan October 11-13, and a Regional Conference on October 14.
This was the first time for the association to be in Milan, and we were welcomed by the organizing team led by Riccardo Cajola of Cajola & Associati, and Sara Marchetta of Chiomenti. Official meetings were held at the offices of Chiomenti, and social events were held at different locations around town.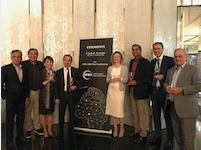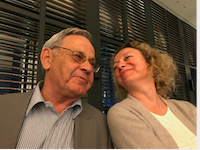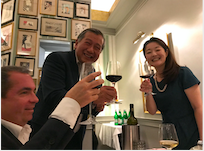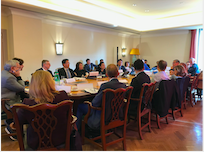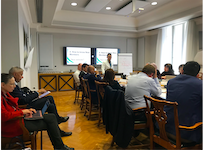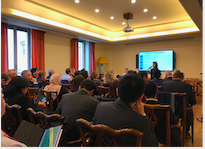 The Regional Conference, "The Evolution of Protectionism: Circulation of Investment, Goods and Services, People and Judgments" held on October 14th was supported by the Milan Bar Association and featured speakers from around the world as well as the President of the Milan Bar Association Vinicio Nardo, and Head of the Treasury Department, Ministry of Economy and Finance, Alessandro Rivera. We thank the 40+ delegates for their attendance!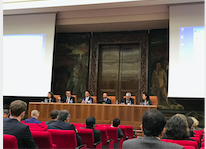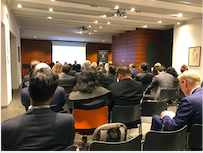 Only 167 days until the Conference!
If you haven't registered already, you'd better hurry because the "Early Bird" rate is available until November 30th.
The IPBA Committees are busy planning their sessions. While the IPBA ANnual Conference generally sees 50-60 concurrent sessions, there are 80 planned so far for Shanghai!
Most IPBA members attend the Annual Conference for the quality sessions, spectacular social events, great food, and golf! But did you know that the main purpose is to hold the Annual General Meeting (AGM)? This meeting is held on the final day, April 23rd, and features the IPBA Officers reporting on the activities of the association during the previous year; bidding farewell to Council members whose terms are ending; voting for new Council members whose terms begin from immediately after the AGM; and approve the financial report of the previous year. All members are also welcome to speak up and make comments. An official announcement with the purpose of the AGM and a list of Council member nominees will be sent to all members prior to the Annual Conference.
IPBA Events 2019
Put IPBA in Your Business Calendar! Download the flyer for handy use: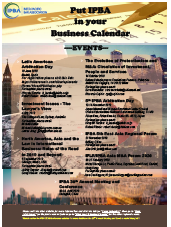 IPBA-Supported Events 2019
More details can be found on the IPBA web site!

Incorporated in Singapore. Company registration number: 201526931R
Please click HERE if you would like to stop receiving this newsletter.