Issue #56 January 2019

The IPBA Secretariat
Roppongi Hills North Tower 7F
6-2-31 Roppongi, Minato-ku, Tokyo 106-0032
Tel +81 3-5786-6796 FAX +82-3-5786-6778
E-mail: ipba@ipba.org

IPBA Event Report • IPBA Membership News • IPBA Leadership Activities
29th IPBA Annual Meeting and Conference in Singapore 2019
IPBA Events 2019 • IPBA-Supported Events 2019

Dear [[first_name]] [[last_name]] Esq.,
Happy New Year!

One month has already gone by in 2019, but this is our first greeting to many of you. We sincerely wish all of you good health, boundless happiness, and much success in 2019!

Did you make any resolutions or establish goals for this year? Our Officers, Council Members, and general members are already working on theirs: to bring you second-to-none programs in various jurisdictions throughout the world, on numerous timely topics; to establish stronger ties with like associations; and fresh new ideas and activities!

This writer has resolved to keep up healthy habits and use that gym membership more often, so today I toast you with oxygenated water. Cheers!
If you're in the
Los Angeles
area on
February 27th,
you are welcome to join a reception hosted by Jeffrey Snyder, JCM for the US, and Gerry Libby, Past IPBA President! Siraj Omar from the Singapore Host Committee will be speaking about the upcoming conference. See the
IPBA web site
for details.
New Event!

March 9
IPBA 2nd Mekong Regional Conference
Yangon, Myanmar

Join us in Myanmar for our conference on investment laws, reforms on company and commercial law, IP arbitration in the Mekong Region.
IPBA Middle-East Regional Conference in Dubai
On January 24th, the IPBA held a Regional Conference in Dubai entitled, "Agency Agreements: The commercial and contractual relationship issues of doing business in the Middle East".
Organized by Ali Al Hashimi and Richard Briggs, the one-day conference and evening of cocktails brought in close to 200 delegates from around the world, includings IPBA Program Coordinator Jose Cochingyan III and JCM for Korea Jihn Rhi.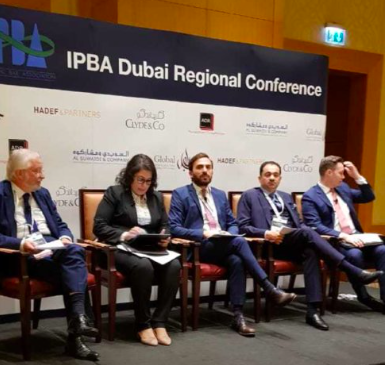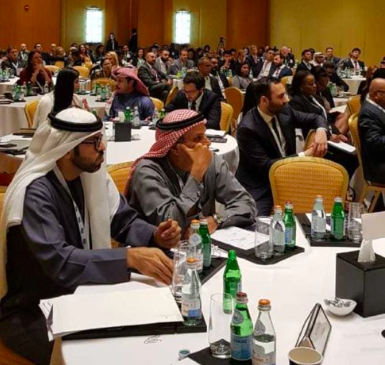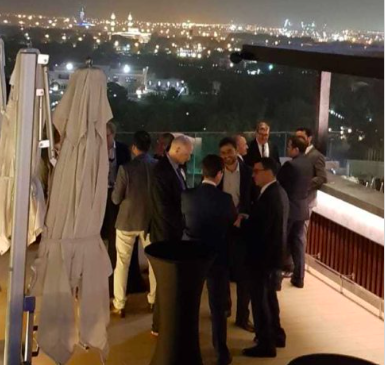 IPBA Membership News
Your membership has official expired if you have not paid your dues for 2019! Contact the IPBA Secretariat if you would lke to confirm your membership status.
At the end of March, we will start to compile data for our annual printed Membership Directory, so please be sure to keep your online profile updated with accurate contact information!
Who are you? Who who? Who who? We really wanna know!

So that others can find you easily at the annual conference and other events, be sure to upload your photo to your member profile in the IPBA web site.
IPBA Leadership Activities
Poor President Perry Pe, perpetually passing over the Pacific to play a part as IPBA proxy at a profuse number of palavers. What a predicament! He must be pooped!
On January 11-12, Perry attended the Opening of the Legal year in Malaysia. Also in attendance was Tunku Farik, the JCM for Malaysia.
Perry Pe with Chief Justice of Malaysia Richard Malunjum and Tunku Farik, JCM for Malaysia.

Bar Leaders Symposium on Legal Challenges facing the Bar Associations organized by the Malaysian Bar Association. Pictured

L to R: Elizabeth Espinosa, president of the Law Society of New South Wales, Australia; Jason Wu, IPBA and Taiwan Bar Association member; Kun-Hsien Lin, president of the Taiwan Bar; Perry; Eric Chang, International section chair of the Kaoshiung Bar; Su Jencheng, president of the Kaoshiung Bar; a member of the Malaysian Bar
Perry then traveled to Hong Kong on January 14 for the Opening of the Legal Year there.
| | | |
| --- | --- | --- |
| | | |
| Seated: R. Santhanakrishnan, president of the Commonwealth Lawyers Association; Issouf Baadhio, president of UIA. Standing: Me; Xavi Costa, President of AIJA; Chris Leong, President of LawAsia | HK Secretary of Justice Teresa Cheng, Women's Committee chair Olivia Kung and Arbitration member Colin Ong | HK Chief Justice Geoffrey Ma on my left, and Hiroshi Miyake, president of the Kanto Federation of Bar Association in Japan |
With less than three months left to his presidency, Perry is not slowing down! He is scheduled to attend more events, and we'll keep posting photos.
82 days until the Conference!
Host Committee Chair Francis Xavier and his team are traveling the world to tell you more about the Conference and why you should join us in Singapore. Here are some upcoming dates and venues to note:

February 4: Osaka
February 5: Tokyo
February 27: Los Angeles
Whether you are trying not to freeze your cupcakes in the Polar Vortex of the northern hemisphere, or sweltering in the record-breaking heat of the southern hemisphere, please take care and don't take any chances out there. We want to see you in Singapore in April!
IPBA Events 2019

IPBA-Supported Events 2019
More details can be found on the IPBA web site!

Incorporated in Singapore. Company registration number: 201526931R
Please click HERE if you would like to stop receiving this newsletter.