Issue #55 December 2018

The IPBA Secretariat
Roppongi Hills North Tower 7F
6-2-31 Roppongi, Minato-ku, Tokyo 106-0032
Tel +81 3-5786-6796 FAX +82-3-5786-6778
E-mail: ipba@ipba.org

Topics: IPBA Membership News • IPBA Committee News • IPBA Leadership Activities
29th IPBA Annual Meeting and Conference in Singapore 2019
IPBA Events 2018/2019 • IPBA-Supported Events 2019

Dear [[first_name]] [[last_name]] Esq.,
| | |
| --- | --- |
| 2018 went speeding along and now here we are, full stop, brakes to the floor, on this last official day of business for the IPBA Secretariat. It certainly was an eventful year at the IPBA, with regional conferences all over the world. We even scored a coffee mug from the Regional Conference in Chile, thanks to Rafael Vergara! It's great for bad wine from the hotel convenience store, hot coffee in a can from a vending machine, or even just plain old coffee (which this writer is enjoying right now). Cheers! | |
No matter what religion you practice or don't practice; no matter which nation's culture you observe or don't observe; no matter if you have riches galore or just enough to get by, we are all tied together by the true spirit of this season: peace, love, family, friends, the joy of giving, and . . . food! May you have an abundance of everything now and throughout the year.

The IPBA Secretariat wishes you a very
happy holiday season!

The Secretariat will be closed
Thursday, December 27th through Thursday, January 3rd.
We look forward to serving you again in 2019!

Rhonda Lundin • Yukiko Okazaki • Izumi Van den Bergh
January 24, 2019



IPBA Mid-East Regional Conference in Dubai

Agency Agreements: The commercial and contractual relationship issues of doing business in the Middle East


To register, contact:



IPBA Membership News
Membership renewal season is in full swing! We have had a great response from enthusiastic members who are already paying their dues for 2019. We thank you and seek your understanding and patience if there happens to be a delay in sending you a confirmation of renewal.
IPBA Committee News
The IPBA committees have finalized most of the programs for the Singapore Conference. Check the official IPBA 2019 Singapore web site for details of the programs so you can decide ahead of time which ones you'd like to attend.
The IPBA Women Business Lawyers Committee, in conjunction with the Law Society of England and Wales, held its first "Women in Leadership in Law Roundtable" at the offices of Trilegal at DLF South Court, Saket, New Delhi. Thanks go to Charandeep Kaur, Co-Chair of the Legal Practice Committee, for offering to host the event at her office. Law Society President Christina Blacklaws facilitated the roundtable, the topic of which was "Creating strategies to increase the number of women in leadership to achieve greater gender equality in the legal sector".

Future Roundtables are being planned already! If you'd like to hold such an event in your jurisdiction, contact the IPBA Secretariat.
IPBA Leadership Activities
IPBA Officers and other Council members did not slow down in December. President-Elect Francis Xavier visited China to promote the Singapore Conference, with visits to various entity offices and events organized by Vice-President Jack Li. Also in attendance and supporting the efforts: JCM for China Jiang Junlu, and At-Large Council Member for China Henry Shi.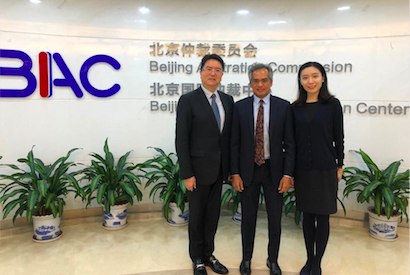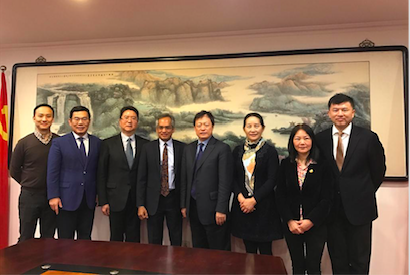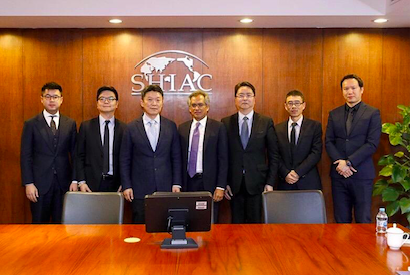 29th IPBA Annual Meeting and Conference
in Singapore
April 25-27, 2019

Technology, Business and Law - Global Perspectives
118 days until the Conference!
There are just a few more days until the extended Early Bird registration rate expires! Enjoy the cheapest rate until December 31, 2018.
Knowing that IPBA members really love golf, there will be two tournaments again this year: the Glazebrook Cup Tournament on Tuesday, April 23, and the Regala Cup Tournament on April 24th. Registration for the tournaments will be available soon!
IPBA Events 2018-2019

IPBA-Supported Events 2019
More details can be found on the IPBA web site!

Incorporated in Singapore. Company registration number: 201526931R
Please click HERE if you would like to stop receiving this newsletter.