Issue #20 January 2016

The IPBA Secretariat
Roppongi Hills North Tower 7F
6-2-31 Roppongi, Minato-ku, Tokyo 106-0032
Tel +81 3-5786-6796 FAX +82-3-5786-6778
E-mail: ipba@ipba.org

Featured Topics: Happy New Year from the IPBA! • IPBA Membership News • IPBA Annual Conference 2016 Latest Information • IPBA Journal Articles and Members' Notes Wanted!

Dear [[first_name]] [[last_name]] Esq.,
Happy New Year from the IPBA!
We hope that you had a fantastic holiday season with your loved ones, and wish you a prosperous year ahead!
The IPBA was very active last year, thanks to the enthusiastic initiatives of our members. That momentum is carrying on into 2016 with seminars and conferences that have become regulars on the IPBA calendar. Other events are being planned that we hope will become annual IPBA events, too. Details will be announced as the events take shape.
First and foremost: our Annual Meeting and Conference in Kuala Lumpur, April 13-16. Some of you might be thinking, "Been there, done that." Sure, this is the second time we've had an Annual Conference in KL, but the last time was in 1997! Malaysia has changed considerably in 19 years, as has the IPBA. This time around, Dhinesh Bhaskaran and his team have arranged activities that are second to none, in addition to the committee leaders' organization of sessions that are getting more sophisticated each year. Registration is heating up, with over 500 delegates so far. There is still time to register, so don't miss out!
Our second major event is the IPBA Mid-Year Council Meeting and Regional Conference. This year, it will be held October 7-10 in Brussels, Belgium. The Council Meetings on the 7th through 9th are for council members only, but save the date of the Regional Conference, October 10th, as this is open to the public. We will send out more information about the conference topic and other details as they are finalized.
We look forward to your active participation in these activities, and seeing you often this year!
IPBA Membership News
If you have not had a chance to pay your membership dues for 2016, there is still time! In order to accommodate those members who are able to pay dues only within the calendar year, the deadline for payment is March 31st.
Just over half of our members have renewed their memberships, and we now appeal to the rest of you to pay your dues so that you can keep enjoying the many benefits of the IPBA: this Eye on IPBA monthly newsletter; discounted rates at the Annual Conference and other IPBA events; a chance to write for the iPBA Journal; receiving the IPBA Journal each quarter; and of course, keeping up with old friends and making new ones through our association activities.
Contact the IPBA Secretariat if you have any questions about your membership status.
IPBA Annual Meeting and Conference in Kuala Lumpur, April 13-16, 2016

Diverse Challenges, Global Solutions
The conference is just 10 weeks away! Have you registered yet?
The full program plan is now on the conference web site. Click HERE to see the session topics and the list of committees involved in planning all 58 sessions.
The Best Paper Prize competition will be held again this year. All IPBA members who are registered for and attend the conference are eligible to submit one paper. See the guidelines HERE.
In addition to the committee sessions, the host committee has planned memorable social events:


- Welcome Reception: Malaysian Cultural Night at the Convention Centre with stunning views of the Petronas Twin Towers




- A sophisticated Gala Dinner at the luxurious Mandarin Oriental Hotel, with the best fine dining that Kuala Lumpur has to offer




- Farewell Dinner at th

e Malaysian Formula 1 Grand Prix Racing Circuit in Sepang - a first for the IPBA!

All Early Bird registration rates have now expired, but you can still take advantage of a cheaper registration rate prior to the conference start. If you are already a member of the IPBA, you still get the cheapest rates available! If you are not a member, you can choose the option to enjoy a one-year trial membership included in the full conference fee. See the registration page of the conference web site for details.
You need your IPBA Membership ID number in order to register for the conference at the IPBA Member rate! You can find your
IPBA Membership ID
number
next to your photo in your profile on the IPBA web site
. Log in to the
Member Only
section to access it.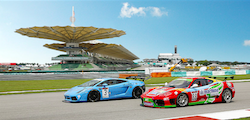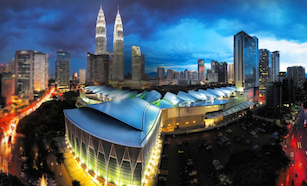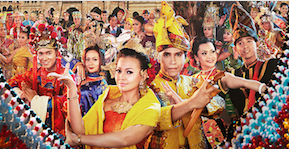 IPBA Annual General Meeting 2016
The Annual General Meeting of the IPBA will be held on Saturday, April 16th, 10:30AM to 12:00PM at the Kuala Lumpur Convention Centre in Kuala Lumpur, Malaysia.
All IPBA members are encouraged to attend this meeting. The Officers will give reports on activities in their areas of responsibility, and the Secretary-General will report on the financial status of the association. Where do your IPBA dues go? Come to the AGM and find out!
In addition, nominations for Council positions including Officers, JCMs, At-Large Council Members, Regional Coordinators, and appointments of Committee Chairs and Co-Chairs will be announced and ratified by attending members. You can find a list of nominees and appointees HERE.

You are welcome to speak up at the AGM, too! Ask any question, or give us your comments, suggestions, and opinions.
We look forward to seeing you there!
IPBA Journal March 2016 Issue
The Publications Committee is accepting articles and members' notes for the March 2016 issue of the IPBA Journal until Monday, February 15th. See the guidelines on the IPBA web site.

Incorporated in Singapore. Company registration number: 201526931R