Sponsorship Opportunities
---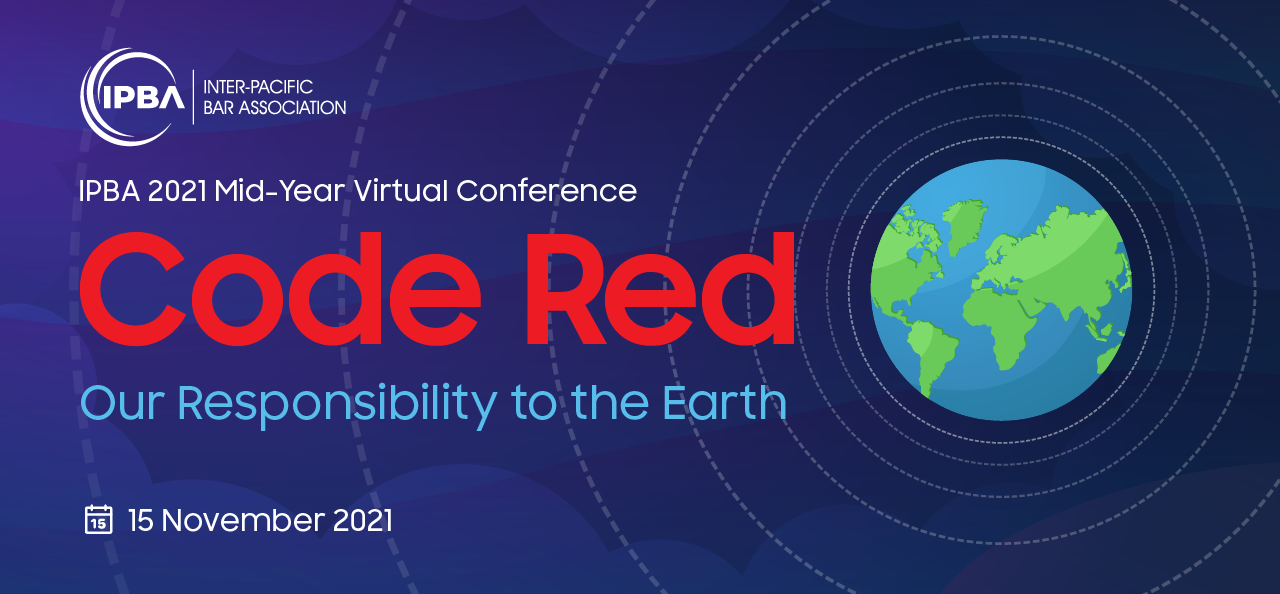 We invite you to become a sponsor of our IPBA 2021 Mid-Year Virtual Conference being held on November 15, 2021.
The theme of the Conference is "Code Red: Our Responsibility to the Earth", covering the timely and important theme of climate change.
The Conference will feature 9 sessions: three concurrent sessions held in three different time frames.
Delegates to the conference can register at no cost, so a high volume of participation is expected from not only the IPBA membership but also from those outside of our organisation.
If you are interested in being part of this very special event, please contact us as soon as possible.
Conference Partner
USD 2,000.00
Don't miss your chance to partner with the IPBA for a remarkable opportunity to connect with our delegates and speakers at one of our highly regarded and successful virtual conference programs.
Sponsor benefits:
Inclusion of your logo and digital banners displayed prominently throughout the virtual event platform, conference IPBA website conference section, and marketing materials
One broadcast message (inside the virtual event platform) sent to all delegates across the three timeslots
One virtual exhibition booth
Full-page ad in December 2021 or March 2022 IPBA Journal
Contact Riccardo Cajola or the IPBA Secretariat if you are interested in being a sponsor or would like to know more!